Legendary 1970's vert skater Cindy Whitehead has been named Kryptonics First Female Brand Ambassador. Whitehead is a skateboarder, Sports Stylist and the founder and owner of the skateboard brand "Girl is NOT a 4 Letter Word"

Cindy was a pioneer skater in the male dominated profession of professional vert skateboarding during the 70's, and became one of the top ranked professional female pool and half-pipe skateboarders. She still holds the distinction of being the only female to be featured in the centerfold and a two-page article in a skateboarding magazine. Cindy was also the first female skateboarder to be sponsored by Puma.

Since her retirement from competitive skateboarding, Cindy has worked as a fashion stylist for the past 25 years specializing in sports, with companies like Gatorade, Nike, the NBA, and athletes such as Tiger Woods, Michelle Kwan, Kobe Bryant, Drew Brees, Maria Sharapova, and Mia Hamm. She is also coined the term "Sports Stylist".
Never one to shrink from a challenge, in 2012 Cindy made national headlines by skateboarding down the closed 405 freeway in Los Angeles. In June of 2013 Cindy donated a collection of her skateboarding memorabilia to the Smithsonian's National Museum of American History. In 2015 Cindy was featured in Puma Suede's new book; XLV Stories of The Puma Suede – she was the only female athlete profiled.
In 2013 Cindy created a brand called "Girl is NOT a 4 Letter Word" in collaboration with Dusters California skateboard company (the brand responsible for bringing back Kryptonics Star tracs) she designed a skateboard specifically for the female market. The GN4LW brand gives back to women in action sports with every collab it creates. Cindy recently signed an additional two year deal for her skateboard line. In January 2015 she joined forces for a collab project with "XS Helmets".
Cindy has been profiled in magazines and sites such as, ESPN, Forbes, The Huffington Post, and Women's Wear Daily, in addition to appearing on numerous TV and radio shows. Cindy has been a guest speaker and panelist at many events including; The Smithsonian Museum's Innoskate event in Washington D.C., USC, Chill Organizations fundraiser in Los Angeles, and North Eastern Universities panel on "Participation in Sports"
Cindy's goal is to give women in action sports the same opportunities and recognition as their male counterparts. She pursues that goal daily by interviewing and promoting female action sports athletes on her company's website girlisnota4letterword.com
Cindy skated on Kryptonics wheels in her days as a professional vert skateboarder and now has come full circle to once again be riding and represent Kryptonics Star*Trac Wheels. " I am extremely honored to be the first female ambassador for this iconic brand - I rode and loved the wheels back in the day, and am excited to be skating them again now" said Cindy upon being named Kryptonics first female Brand Ambassador. In addition to representing Kryptonics Star Trac Wheels at skateboarding events, Cindy will also be promoting Kryptonics through social media and the "Girl is NOT a 4 Letter Word" brand.
In announcing Whiteheads joining the ambassador program, Kryptonics Wheels Brand Director Steve Douglas commented, "I am super stoked to have Cindy be our first Woman's brand ambassador, Cindy was the perfect candidate, she rode the wheels in the 70's and again today and is active and a positive voice for women's skateboarding"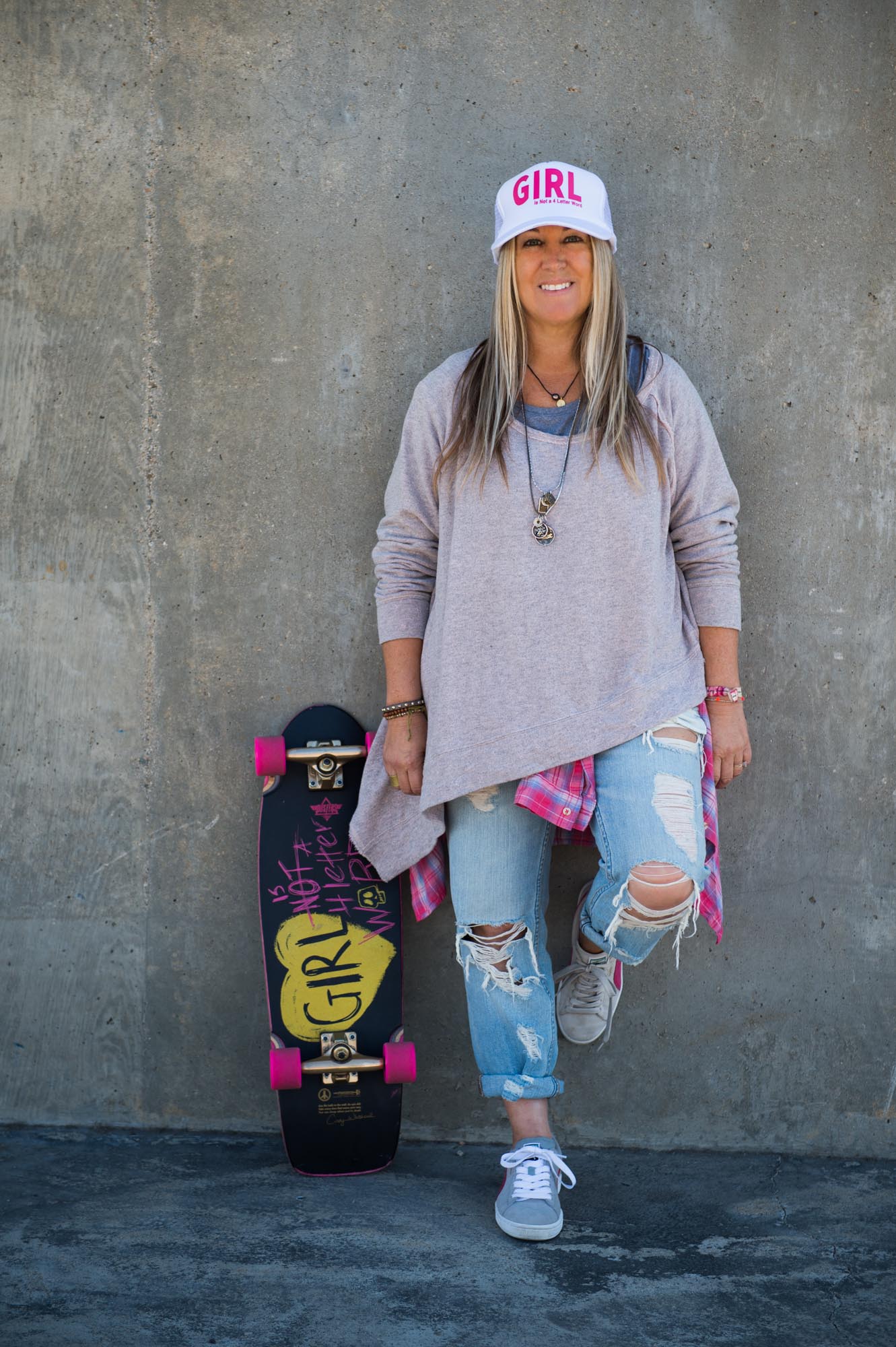 The complete line of Kryptonics Star Trac Wheels are now available worldwide at skate shops and through online retailers.
Please contact your Dwindle or Dusters California sales rep for ordering information.