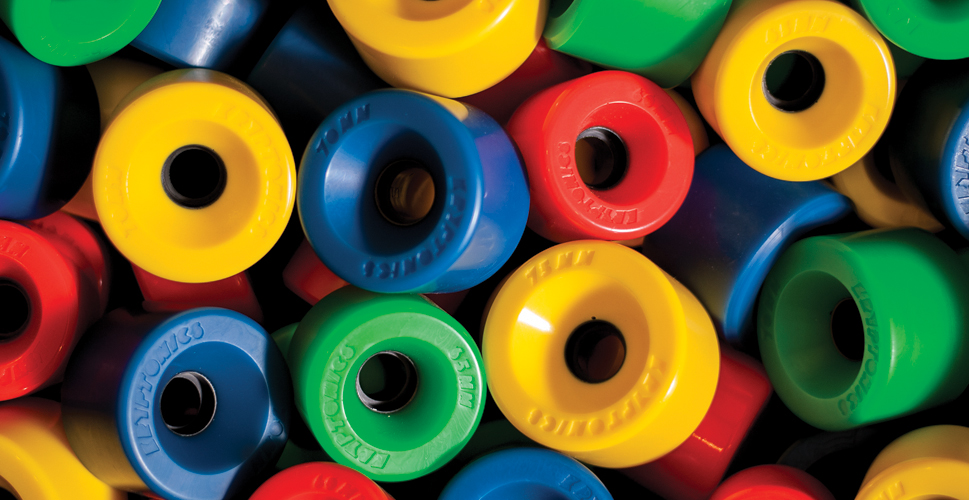 Kryptonics Wheels | The Originals Since 1976
Kryptonics Wheels | The Originals Since 1976
Kryptonics Star Trac wheels: High quality skateboard wheels only sold in skate shops.
Red Kryptonics Star Trac | 78A Soft & Fast
Blue Kryptonics Star Trac | 82A Firm & Fast
Green Kryptonics Star Trac | 86A Hard & Fast
Kryptonics Wheels | The Originals Since 1976
Following in the footsteps of Jim Ford, a young Kryptonics employee who snuck into the factory after hours in 1976 to create the first Star Trac wheels, and brilliant urethane chemist Chuck Demarest, we have reformulated the softer compounds to be tougher and faster. These new compounds and other major advancements come together in a sophisticated selection of skateboard wheels.